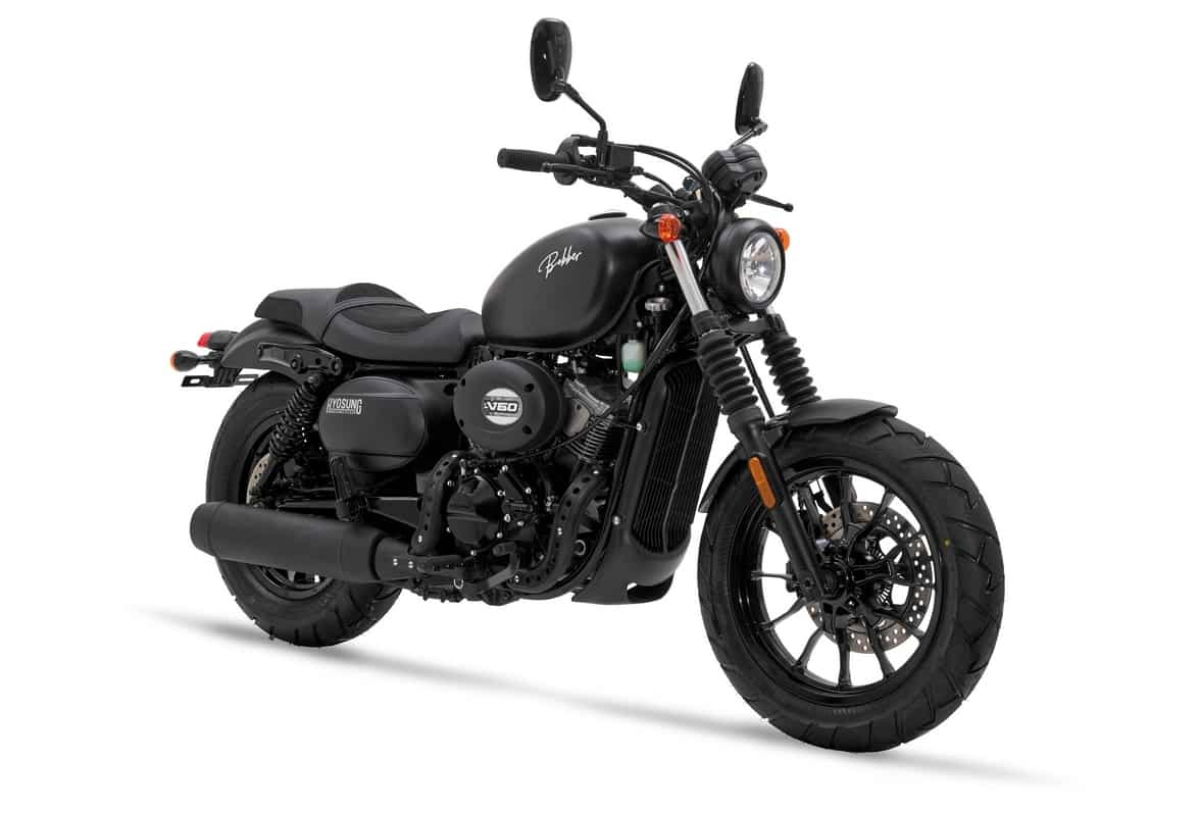 The Hyosung Bobber 300 V-twin cruiser motorcycle makes its…
HYOSUNG has announced a new bike for the European market in the form of this neatly styled and chunky Bobber 300.
The bike fills the gap left in the Hyosung lineup by the aging (and frankly ugly) Aquilla V-twin cruiser that has been on sale for a few years now. The Aquilla was a bit of a mix of a Harley-Davidson V-Rod and some sort of American Chopper bad dream, and it came in 125 and 650cc forms.
The new bike is a much more grown-up and less garish affair, however, well in line with the current trend of stripped-down, minimalist bikes.
It is powered by a 300cc V-twin engine and based on the company's Aquilla 300 (GV300). Because of that, we know it's going to put out a pretty lazy 30bhp (or thereabouts), weigh around 170kg and have seat warmth that's an easy-going 710mm. All fairly decent numbers for an A2 license machine for less experienced or brand new riders.
As the bike has yet to be officially announced in the UK, we don't have a price for the machine, although our Gallic Channel pals are paying €4,990 for the bike. Finger and thumb out and counting means we have an approximate list price at Blighty of between £4,300 and £4,500.
Could the Hyosung Bobber 300 be coming to the UK?
If it's France and most of Europe, it seems silly that a few container loads wouldn't come here and make their way to Hyosung's already quite strong UK dealer network. The emissions are the same and all the bikes would need are clocks and lights changing.
Another thing that makes me think we'll see is that the A2 market in the UK is a pretty good place for any manufacturer. Add to that the lack of purpose-built A2 cruisers for UK buyers (which don't look like a chrome-failed wedding dress), and the subtly branded Bobber should be a surefire hit with the massive A2 license.