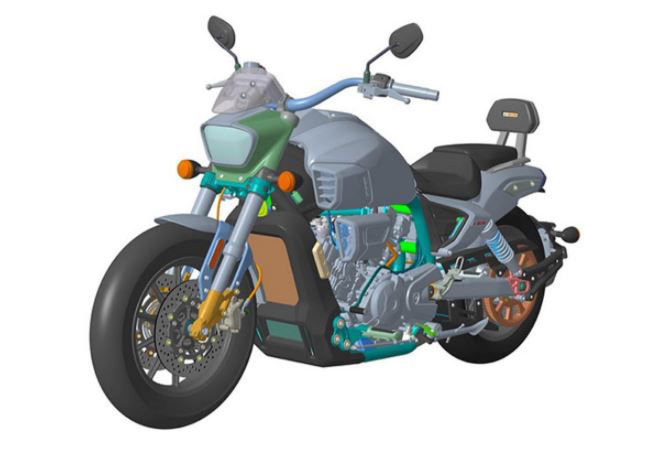 Longjia design shows 650cc V-twin cruiser motorcycle
CHINESE motorcycle makers get their fair share of the confused looks of Western bikers. Whether it's their sometimes questionable build quality, or whether the designers have an apparent inability to imagine an original motorcycle design – I don't think we've "got" Chinese bikes yet.
And that point around originality is what made me take a second look at the newly announced Longjia 650cc V-twin cruiser. Indeed, this is a motorcycle that clearly has influences from current motorcycles on the market – but it is also not a direct copy of another model.
The bike bears a striking resemblance to the Bullit V-Bob 250, although that's okay, as the two brands are quite closely related.
What we have, however, is a pretty cool cruiser with a retro flair. But more importantly, it looks like a full-fledged motorcycle – not a crude copy of a Ducati or Harley.
Longjia 650cc Cruiser Motorcycle Design
The headlight has nuances of the Bimota Mantra, in that it's shaped like a mid-70s TV. And the tank-to-tail line reminds us a bit of the Ducati Diavel, but, other than that , everything is refreshing and original.
As for the specs, we have conventionally mounted 4 piston calipers with ABS, USD forks, dual rear shocks, forward controls and what feels like a relaxed but involved riding position. No official information has yet been released regarding the machine, although it seems reasonable that Longjia is targeting it for the A2 market (or A2 compatible once restricted).
The bike could possibly make it to the UK via the Bullit brand later. If so, and they give it around 60bhp, a neat TFT, matte finishes and a price tag of around £ 5,000, and I'm all ears.