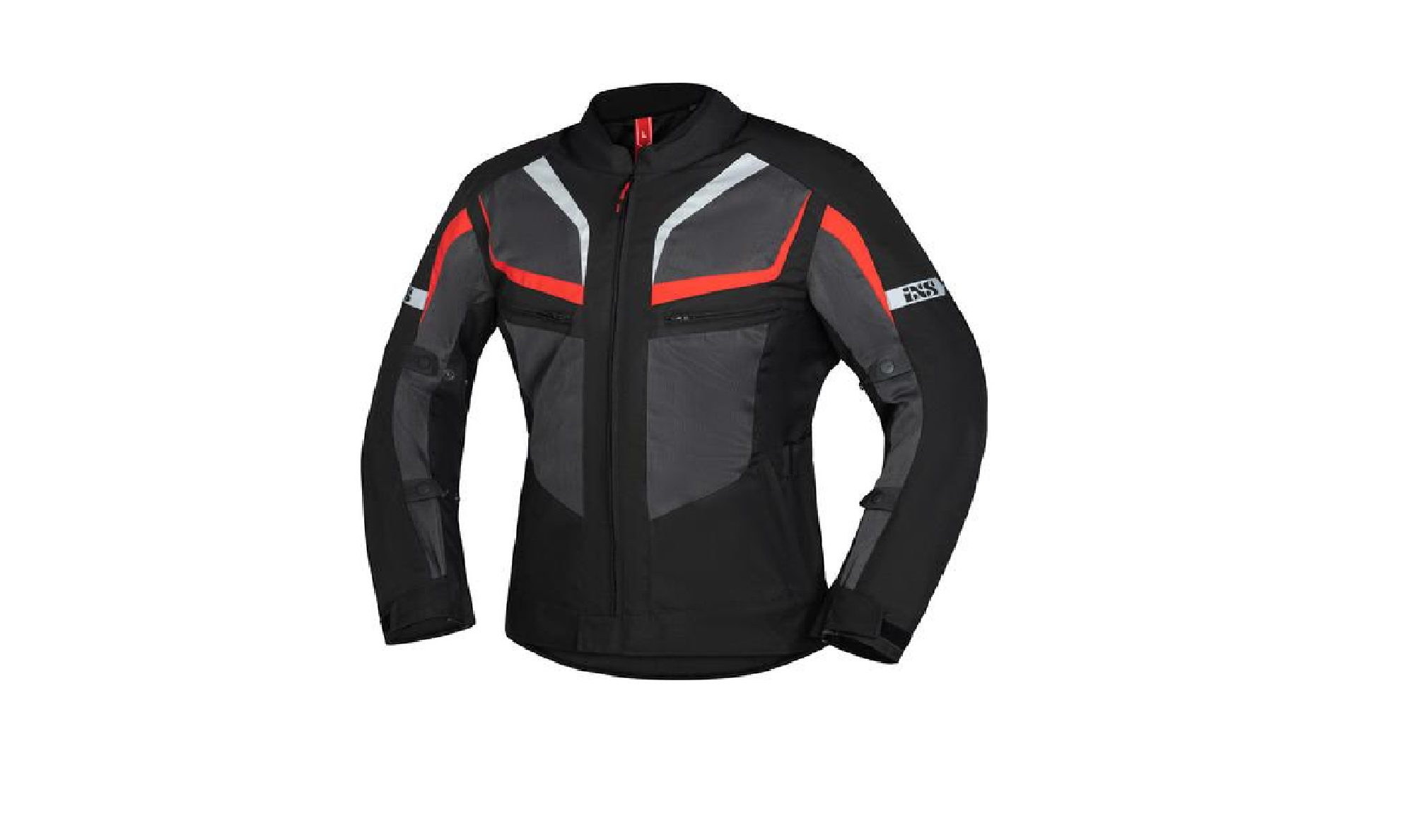 iXS launches the new Gerona-Air touring motorcycle jacket
A new touring motorcycle jacket has been released by iXS, with the Gerona-Air 1.0 being released for the summer.
The time of its release is no coincidence: the Gerona-Air 1.0 product is well ventilated to ensure maximum cooling during long, hot summer motorcycle rides.
This is achieved by using a mesh lining, as well as other additional mesh panels on the jacket which iXS says "provide optimal ventilation and allow good regulation of body temperature".
Of course, touring jackets are necessarily very breathable. They are for those who like long trips rather than short errands. But long rides also bring an element of weather variability, and wind and rain can also present a challenge for a rider's gear.
To cope with the potential for rain, iXS has made the Gerona-Air 1.0 compatible with the windproof and waterproof Montevideo-ST membrane.
Gerona-Air 1.0 also has seven pockets – two inside, four outside and a Napoleon pocket – for strong storage capacities, as well as a compartment to insert a back protector. There are also protective pads in the elbows and shoulders, of course.
The Gerona-Air 1.0 jacket also has matching pants/trousers of the same name, which can be attached to the jacket via a perimeter zipper.
Finally, the Gerona-Air 1.0 is available in sizes M-9XL and features arm, elbow and wrist adjusters. However, it is only available in black, gray, red and white colors.
Available from €199.99, or around £170, you can find the iXS Gerona Air 1.0 on the iXS site, here.
Review of the Kawasaki Versys 1000 SE Grand Tourer (2022)