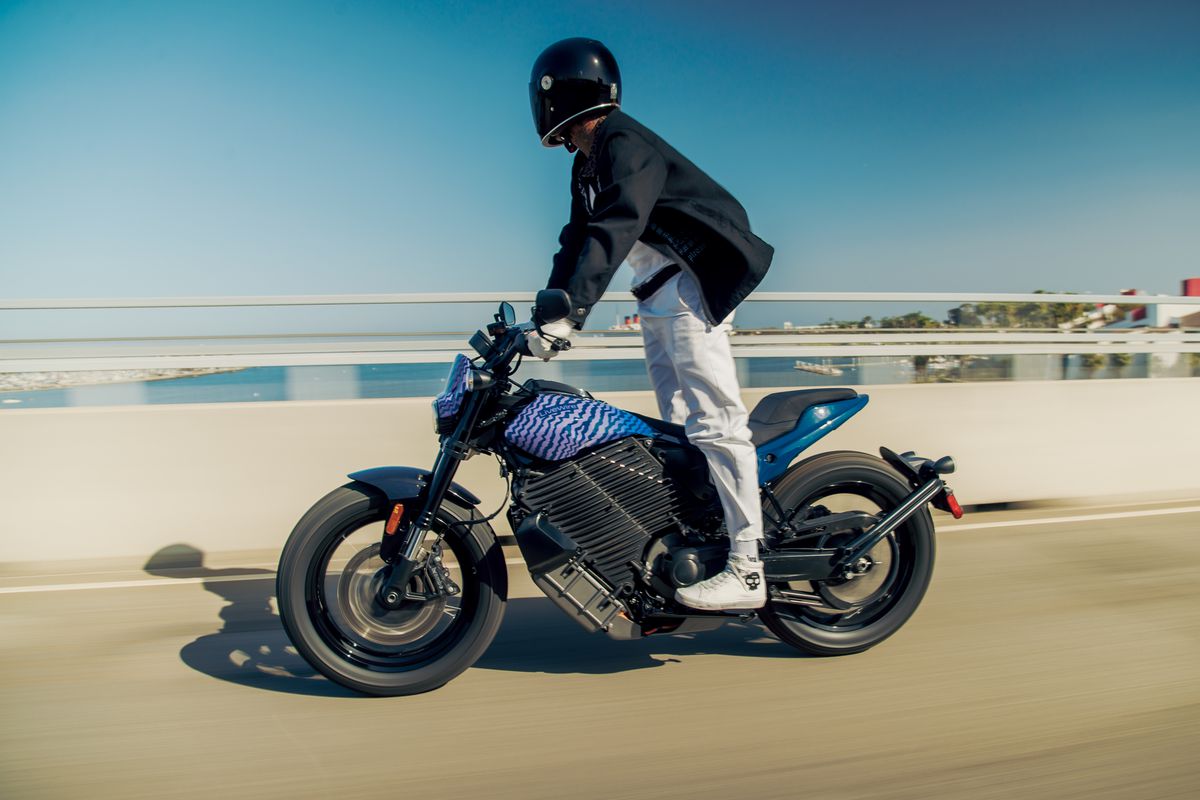 10 electric motorcycles that could trigger… | VIDEO
The electric revolution is on and – shock! – it's here to stay as a growing number of manufacturers turn to a new range of alternatively powered models powered by a plug rather than a gas pump.
Anyone with an eye on the four-wheeler industry will have noticed the rapid increase in the number of electric vehicles currently on the road, with roughly 1 in 4 new four-wheeler models rolling out of dealerships with some form of electric powertrain.
By contrast, the motorcycle industry is still catching up, with only 5% of new PTWs (powered two-wheelers) sold in 2021 being EVs, the vast majority of those low-capacity equivalent scooters.
So, in short, electric motorcycle sales are as flat as a weak battery as riders shun the notion of motorcycles with no roar, no gears, and no rumble…for now, anyway.
But for others who prioritize urban friendliness, frugality and the broader environment, the quality – as well as the quantity – in this segment is on the rise. But which on sale now – or coming very soon – is the most compelling case?
LiveWire ONE
After venturing so far off the beaten path with the launch of the LiveWire in 2019 that it found itself off the west coast, Harley-Davidson has now decided to turn the nameplate into a fully-fledged sub-brand in the purpose of forging its own image. and path. Or, in other words, to distance itself from its parent company, where a predominant line of big, beefy and (comparatively) thirsty motorcycles don't exactly align in terms of brand ethos.
It won't be an easy task, however, with the original LiveWire – now known as ONE – becoming a rare sight on our roads and selling below expectations with buyers put off by the eye-watering £28,995 price tag. the banal style and a dynamic that does not exactly define the stroke of the impulses.
Indeed, while we take our hats off to Harley-Davidson for being the first to try, even the recouped running costs can't justify an upfront outlay on better-quality, more accomplished conventional-engined rivals like the Yamaha MT- 09 and Kawasaki Z900.
Again, EV technology is advancing at an extraordinary rate, with Harley confident that it can apply this to many of the lessons learned with its second offering, the LiveWire Del Mar…
LiveWire Del Mar
If the LiveWire ONE was the iPod, then Harley-Davidson hopes the all-new LiveWire Del Mar will be the iPhone that turns its dreams electric.
While the ONE proves too big, too expensive and too ordinary to appeal to the younger generation of buyers that Harley had targeted, the smaller, funkier Abercrombie & Fitch LiveWire Del Mar hits more of the right notes with its design of Fashionable and more affordable flat track fusion at around £19,000.
OK so it's not cheap for what is still a fairly small bike but the Del Mar comes with a next-gen Arrow platform with 100 miles of range and 60kW of power – that's 80 hp for you and me – which should have a lot more appeal.
Zero SR/F
While the major manufacturers still do not know how to approach the new era of electric, some courageous start-ups like the American Zero Motorcycles are already true veterans.
Returning to the road in 2010, when electric transport still reeked of Jetson, it stuck to its guns and steadily increased its range, the most compelling of which is the SR/F roadster.
It's not the most exciting model to look at, but it rides comfortably, is more powerful, has better range and at £21,440 it's significantly cheaper than the LiveWire ONE it rivals.
It's not the best though. Say, you want your Zero to go faster? Or go further? Or regenerate more energy?
Well, there's literally an app for that and it's called the Cypher, which lets you change your motorcycle settings right after you've ordered your Deliveroo and finished your Wordle.
Regardless of your view on electric motorcycles, you have to admit, it's pretty nifty…
BMW CE.04
They call it the silent revolution – which sounds like an oxymoron to us – but either way, the BMW CE.04 is the German firm's big and certainly bold attempt to replicate the success of its four-wheel electric cars on two wheels.
If the revolution is quiet, the same can't be said for the design, which sees BMW evoking the madness that brought us the comically awful C1 with its clunky roof with a look we can't decide is either awfully cool. , or worrying. Motorized Dyson.
If you're smitten with the design, you should also be impressed with the 31-kilowatt powertrain – about 42 hp – and a claimed range of 80 miles…about two-thirds of the M25.
It's not cheap at £11,700 but no other scooter will turn so many heads…if you're into that sort of thing.
Energy ego
Who said e-bikes and sports bikes don't mix? Well…lots of people actually. Not Energica though. The Italian firm has spent years trying to prove that electric power is an advantage when it comes to full-throttle performance.
It's a mindset that has led to this, the Energica Ego, a premium sportbike with a tension that runs through its Italian racing lineage.
With its 21.5 kilowatt battery platform, the Ego can hit 0-62 in just 2.6 seconds and has a range of 260 miles from the equivalent of 169 hp.
If you're a fan of all things MotoGP, then the Ego will be familiar as the electric sportsbike of choice for the MotoE World Cup, a fast and frenetic – albeit oddly quiet – championship that proves that action-packed motorsport can have a conscience.
But! If you're not convinced by the Ego, then Energica also offers the Eva roadster, while the two will soon be joined by this…
Energica Experia
…the all-new Experia, Energica's latest attempt to reject the idea that electric power is synonymous with compromise.
Touted as a Sports Tourer to rival the Yamaha Tracer, the Experia accepts the challenge of proving you can go long distances on a single charge, while being more environmentally friendly on the way.
It comes with a 22.5 kilowatt battery equivalent to 100 hp which it says is capable of chomping away at up to 240 miles to help ease the inevitable anxieties that come with using electricity to cover long distances. .
With a lighter battery and different weight distribution, Energica has even managed to develop the Experia to tackle mixed terrain, while the styling – although a bit bland – does a good job of wrapping that big power supply below.
In our recent test at the Experia's world premiere launch in the Dolomites, we found it sportier to drive than you might expect and offered unrivaled refinement and functionality. . However, at £28,000 it's still a steep premium over the Yamaha Tracer 9 and Honda NT 1100, so do some math to find out if it really will be better value for money in the long run.
Kymco RevoNEX
And now for something a little… different
It's the Kymco RevoNEX. It's not on sale yet but it's coming soon… and it does so with some pretty nifty party tricks up its sleeve.
Having built its reputation on scooters, Kymco is using an electric platform to develop its new "fat bike" line, which will be led by this sharp-looking mid-weight roadster.
While the finer details of the model will be revealed as it nears full production, what we do know is that the RevoNEX will tackle some of the most vocal complaints about electric motorcycles.
First, the RevoNEX is fitted with a multi-speed transmission in an effort to give it more of a raw mechanical feel rather than just a straight line of torque.
Kymco also wants to get rid of that whining noise in favor of a pre-installed conventional engine-like soundtrack to sync with your ride.
It sounds like a gimmick – literally, it literally sounds like a gimmick – but whatever you think, the RevoNEX certainly defies the electric STERO type…see what I did there…. stere… oh too bad.
Damon HyperSport
East this is going to be the Tesla of motorcycles to transform your perception of electric on two wheels.
We've been looking forward to throwing a leg over the Damon HyperSport since it was first revealed in 2019, with some, well, boastful numbers no kidding.
Damon insists that this flagship e-sports bike with a 20kW battery, can produce 200hp of power, hit a top speed of 200mph and go another 200 miles on a full charge.
It's also a smart cookie with its Co-Pilot 360-degree adaptive radar cruise control, an AI that actively learns and updates software in real time, not to mention the much simpler adjustable Shift handlebars and footpegs. to adjust the driving position.
Add to that the fact that it looks rather sharp and we have to admit the Damon HyperSport piqued our curiosity…
Bow vector
Now, if you think electric motorcycles are a little too expensive right now, you might want to look away now.
It's the Arc Vector and right there on its price tag is the £90,000 figure. No, that's not a typo.
If you're lucky enough to describe your income as "very disposable", then shelling out close to six figures for the Arc Vector will give you a fitting statement of a motorcycle that won't just turn heads, but will likely give people a whiplash doing it. .
The Vector justifies its eye-popping price with very high-end features, such as carbon-fiber materials, as well as swingarm front suspension and center steering.
There's even a "human-machine interface" with a jacket containing haptic feedback warnings, plus a headset with a heads-up display if you like a gimmick or two.
However, while the Vector looks fast, it's actually not with a modest 95 kW the equivalent of 127 horsepower, while top speed is limited to 124 mph.
But if you're shelling out £90,000 for a bike that looks like this, you can't go too fast if you show it off…
Ducati MotoE
OK, so we're cheating a bit here, because unless you're a rider with racing talent, right now this sporty little electric number isn't one to buy.
This is the brand new Ducati MotoE motorcycle, which will succeed Energica as the motorcycle of choice for the 2023 MotoE World Cup.
Unlike the Ego it replaces, it's a "from the ground up" prototype tuned for maximum performance from volts rather than fossil fuels.
A chance to imagine what an electric Ducati Panigale might look like in the future, although we don't know exactly how fast it is, it may keep up with a Ducati GP22 offline for longer than expected.
Bravissimo!